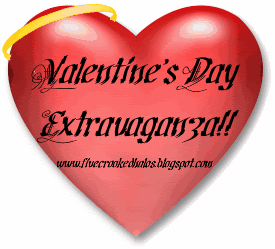 I haven't told this story in FOREVER so I am glad to have the chance to remember it all over again.
I knew I was going to marry Mike even back in the days when we were just friends. The night we started officially dating went something like this...
Mike: Can I kiss you?
Me: Yes.
*Kiss
Me: So can I actually be your girlfriend now?
Mike: Yes.
Me: How soon do you think we will get married?
Mike: Probably pretty soon.
Me: Like SOON soon? Like in a few weeks?
Mike: Yes.
And from then on we talked wedding... until I reminded him that he had not officially proposed yet and I told him I would no longer talk wedding until it was official. I told him he didn't need to have the ring to make it official... he just needed to actually ASK me.
He wanted a ring. So we looked at rings. I had to point out ones I liked because I didn't want a typical diamond ring. I'm not your typical girl! I wanted a blue sapphire. :)
I remember telling him a few times to just get the ring and ask me already so I could get on with the plans since we weren't going to wait too long.
Somewhere along the waiting I had a dream that he got me this hideous HUGE ring. It had peacock feathers attached to it that went all the way up to my elbow. I cried and gave it back and told him he didn't know me at all!
That was a nightmare for real to me because I insisted that he not get me a large ring.
Anyways... it was our one month dating anniversary. Mike took me out to eat and at some point wedding stuff came up AGAIN and I told him "Just go get the ring already. I'm not talking about this until you ask me." So we stopped talking wedding stuff.
After dinner we headed back to my dorm to hang out for a while. That's when he sat me in a chair, got down on one knee, pulled out a little square box and opened it to show me this BIG! UGLY! RING!
I punched him in the arm and yelled "YOU BETTER NOT BE MESSING WITH ME!"
That's when he pulled out another ring box, opened it to show me a beautiful blue sapphire ring and he said "Laura, I want to make all your dreams come true. Will you marry me?"
Yes! Yes! and YES!!! Seven weeks later we said "I do." :)
Here's the bling... I love this ring!!!
(Click the big heart at the top to link up and tell your story!)