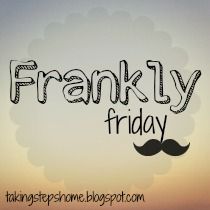 12 years ago most of my friends were guys. I was one of those girls that didn't like other girls very much because they were too difficult. It was easier to be friends with guys. I'm sure if you haven't ever said that yourself you know someone who has.
I was certain I would never work with adults... especially adult women because that would be torture. Who would want to work with a bunch of women? I was going to work with kids. Kids weren't so complicated.
Today... if you know anything about me at all... you know that what I had said would not happen is actually the reality of my life.
I don't believe that it's a result of God sitting up in heaven all laughing and saying "haha! Did you hear that!? Laura said she never wants to work with women. Let's show her!" No. That's not how God works. He has a plan for us and sometimes we just can't see it because of our own fears. Yep. That's right... I think I was afraid of women. Those close friendships. Because when you are vulnerable and share your life with someone you open up your heart to the possibility of great hurt.
So I avoided it and went to a safe place... kids. They liked me just as I was.
But then something started to change.
I
started to change.
I let God in to those closed off places of my heart. I let him lead me. I let

him change me.
Today I do not work with children at all... except for my own kids and when I help out in Liza's and Jas

on's classes... which isn't often.
Today I help run two women's m

inistries.
I now spend my days talking with women.
I find my heart wanting more relationship

s.
Deep

er relationships.
Today I love working with women. My life is so much richer because of the women in my life.

I can't believe all the years I wasted not wanting girl friends. Think

ing that they were just trouble. I can't even begin to imagine all that I have missed out on.
Last night I hosted craft night... it's an excuse to get together. 15 lovely ladies came to my house with the craft projects they were working on. We sat at the table, on the couch, on the floor. We laughed together. We shared stories. We encouraged each

other. We bonded.
As I sat on my couch crocheting in the presence of all my friends my heart

felt like it might

burst with contentment as I thought "THIS i

s what life is all about."
Friends.
Relationships.
Conquering our fears.
Becoming who God h

as designed us to be.
Life

. Is. Good!