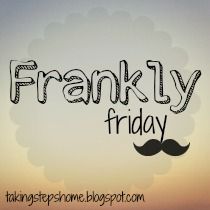 Soooo... I was strolling around pinterest when I came across a pin that claimed to be
10 Beauty Secrets To Adopt As Soon As You Get Engaged.
I thought to myself...
Hmmmm... I wonder what they have to say? I wonder how they are going to tell girls to make themselves beautiful?
I clicked.
I read.
I hated it.
The world is telling women that you have to do "all these things" in order to be beautiful... and you want to make sure that you are beautiful because, well, IT'S YOUR WEDDING DAY!
And I get it. What girl doesn't want to look beautiful on her wedding day? I never met one that didn't. BUT... well... let me share bits of the list that I read...
The article starts with "You want to look your best on your wedding day, but serious beauty takes a little planning." And then it goes on to teach you how to overhaul yourself. Here are a few of their habits that you need to adopt AS SOON AS YOU GET ENGAGED!!!
1.
You need to fit into that dress and look good in photos, but exercise is the best beauty treatment around.
Yeah... exercise is good but I just hate the wording here... YOU NEED to fit into that dress. Yeah. They make dresses in all sizes people! I think the better advice would be to buy a dress in your size that fits your shape. The end.
2.
Quit it: biting your nails. You need pretty hands as a bride. Everyone will be looking at your hands (show off that bling!) and they will be photographed for posterity, so they need to be in top shape.
I understand that biting your nails is a bad habit but oh my gosh... that's a lot of pressure about HANDS! (Everyone is going to be looking at photos of your hands FOREVER! Ohmygosh... that photo of me with my hands in the mud is going to be around forever too. Get over it!) It goes on to say that you should get a weekly manicure. Nothing like shouting "Hi! I'm a beauty magazine and I'm going to make sure all my beauty peeps get some more business!"
3. Problem skin? Go see the derm. Even if you have the worst acne known to man, modern medicine can make it go away before you walk down the aisle. It might involve needles and shots of cortisone to the face, but your skin will look better.
Wow! Needles? Cortisone shots in the face? And they go on to talk about trying treatments such as botox or fills. I'm not even... I don't even know what to say right now.
4. Then they talk about hair...
Do you have to grow your hair out? Lighten it a little? A good stylist knows how to pace changes, or make sure things status quo.
Can I just say that I am so tired of people saying that you just might look better if your hair was a different color? If you like to dye your hair that's fine... but my hair is the color it is and that's that.
5.
See the dentist. It's also a good time to get your teeth whitened or explore orthodontia options, if you want to fix your overbite.
Fix your overbite!?!?! Hi. My name is Laura and I have a slight overbite. I did not fix it for my wedding! And no one seemed to care that my teeth weren't perfectly white. These are not the things that someone remembers about your wedding day!
There are more tips. More ridiculousness. More telling us that true beauty takes hours in a salon, perfectly shaped eyebrows, a makup artist and a different hair color.
The article tells us that these habits are like major overhauls. Do you know what it means to overhaul? Here's the definition... to overhaul is to examine carefully for faults, necessary repairs, etc.
Girls, you don't need an overhaul to be beautiful. You already ARE beautiful! Don't spend your time and money looking for your faults. I know too many brides that worked so incredibly hard to look perfect on their wedding day and they spend the rest of their life wishing they could be that girl in the photos again. They are forever trying to get back to their wedding weight, their wedding look, etc.
Here is me on my wedding day...
(LOOK! Mike had hair!!)
And I have never found myself longing to be that girl in the photos because I AM that girl in the photos.
I had seven weeks to plan my wedding so I didn't have time to do an entire overhaul. Instead I woke up on the morning of my wedding and did my own hair. I didn't wear any makeup because I never wear makeup. I didn't have my teeth whitened or fix my overbite or have my eyebrows perfectly shaped. In fact I have never had my eyebrows done. My arms were slightly flappy. I didn't have a great tan. And I've never had a manicure. I hadn't exercised in forever either.
I was the same on my wedding day as I always am. I was me. And no one minded. I don't think that my guests were analyzing my fingernails and my eyebrows. I don't think they cared that my teeth weren't blindingly white. And I'm sure that as they remember back to my wedding day they aren't remembering the zit on my chin.
I guess what I am trying to say is don't get sucked into the trap. Don't work so hard for a false idea of beauty. If you like makeup and all that that's fine! BUT don't let your perception of beauty (especially your own!) be based on those things. Outward beauty is fleeting. Work on beauty that lasts... inner beauty that comes from the heart and character.
You don't need an overhaul... a careful examination of your faults... you already ARE beautiful.
BE PROUD TO BE YOU!!!