Frank... do I know any other way?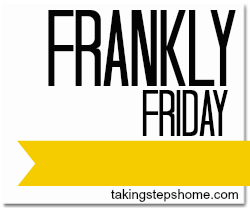 Following God.
Running down the path he had set before me.
Dodging temptations along the way.
Being refined.
Listening to his voice.
Dreams.
Stretching far beyond my current comfort zones.
I was IN the zone.
And then all of a sudden the road ended.
It was abrupt.
So abrupt that I fell over the cliff.
I'm sitting at the bottom now.
Confused.
Wasn't I doing what you had asked of me God?
Wasn't that all part of the plan?
What happened?
Did I go wrong somewhere?
Did I miss a turn?
Or did the plan just need to change?
What now?
I can't even see a path to begin walking down.
It's dark in this place.
Hold me God.
Heal my heart.
Help me to dream big once again.
Don't let me become hard and bitter.
Where is your light that leads the way?
I don't understand any of this God...
But I will still follow you.
**********
Yesterday I wrote about being in the desert. Every once in a while I turn pandora on and lately it's amazing how many songs I'm hearing for the first time that just speak my heart so clearly right now. Like this one...
Desert Song (Imagine that haha!) Hillsong.